The aged care sector has been rapidly expanding over the last decade. Over that time PKA have been regularly involved with acoustic aspects of either the upgrade of existing aged care facilities or the establishment of new facilities on greenfield (undeveloped) sites.
Many aged care buildings are classed as a type 9c under the BCA (Building Code of Australia). Other independent living units are sometimes classed as type 2 or 3, having more stringent acoustic requirements. PKA provide expert acoustic advice on dividing wall and floor systems to suit the specific requirements of aged care buildings for both 9c and 2/3 classifications. This normally requires special coordination with common services that are often adjacent to individual suites.
PKA provide assistance with economical wall and floor construction systems in order to meet the acoustic requirements of the BCA. We review the various construction systems preferred by the design team for acoustic suitability and provide details for design modifications as necessary. We can acoustically design bespoke walls and floors to incorporate any special requirements of the project team.
We can coordinate with architects and engineers to ensure that the construction systems are completely described as necessary for tendering and construction.
We can certify the final design as compliant with the relevant BCA acoustic requirements and include necessary documentation for submission to the PCA (Principal Certifying Authority).
We can carry out acoustic testing on completion of the construction works to verify that the dividing walls meet the required sound insulation requirements.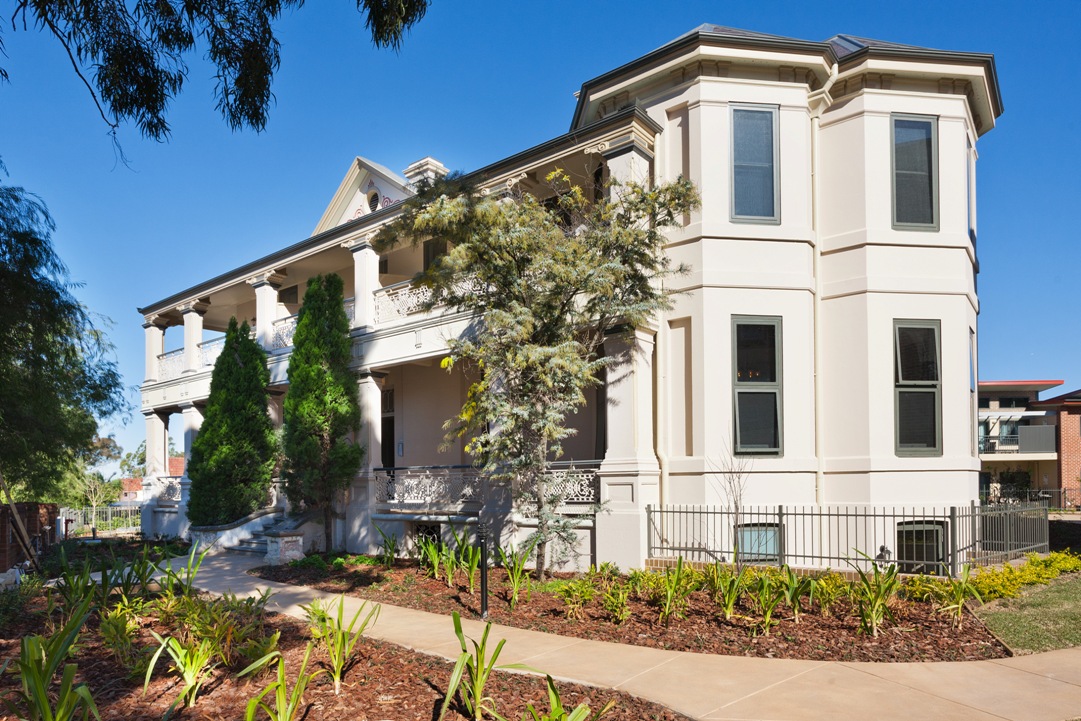 Most aged care buildings are mechanically ventilated and air conditioned as part of meeting Commonwealth Government requirements and other Codes.
PKA can carry out acoustic design services for mechanical plant and equipment serving the premises including:
Calculation of noise impacts to adjacent boundaries due to the operation of external plant and equipment such as condensers, exhaust fans and refrigeration plant
Calculation of noise levels to the rooms within the building based on the proposed mechanical ventilation plant
Design and coordination of any necessary noise controls and coordinate these with the services engineers to include in tender documentation

Noise radiated by hydraulic services pipes can often be an issue in residential and aged care developments. Minimum sound insulation levels are also mandated by the BCA. We can design noise controls for the pipework, and coordinate these with acoustic rated ceilings, bulkheads and other treatments.
Some Aged Care developments can be impacted by noise from busy roads, rail or aircraft. Normally, where the building is impacted by such noise, an external consent authority will require limitation of noise impacts to within acceptable standards within the premises.
Occasionally, the client may have their own specific requirements concerning internal noise impacts.
We can design noise control for the external envelope of the buildings including windows, roof/ceiling and external walls.
We coordinate with architects to develop an acoustic design in keeping with the specific requirements of building appearance and minimising impacts in project costs.
PKA were recently involved in the development of the Lansdowne Gardens aged care facility at Neutral Bay, Sydney. The project involved the adaptive reuse of an existing boarding house property for conversion to a type 9c aged cared building.
Acoustic design advice was provided for the construction of dividing walls and floors in accordance with the acoustic requirements of the BCA. Particular coordination was necessary around existing heritage building components that were to be retained. The site is located adjacent to overlooking residential properties and detailed acoustic design and analysis of the mechanical plant was necessary to ensure compliance with court imposed consent conditions.

The above list is just a selection of the projects we have done. It is to show a cross-section of the solutions we can achieve for your project. But each job is different, and we engineer a solution to fit. So please don't hesitate to contact us if you have a situation which is not listed here. Call PKA on 02 9460 6824 or Send an email to admin@pka.com.au