EDUCATION / PUBLIC BUILDINGS
PKA have over 45 years' experience in providing acoustic solutions for public & educational buildings.
PKA have completed hundreds of projects for infants, primary and secondary schools both for the public and private sectors. In the last five years alone we have completed numerous projects funded under the Building Education Revolution (BER). We can carry out assessments ranging from a single room to master-planning of entire new schools.
Typical areas which may require acoustic involvement are:
Multi-purpose Halls
Libraries
Sports facilities
Music Conservatoriums
Music Practice Rooms
Classroom Acoustics
DA assessment of noise from carparks, halls, playing fields etc. to nearby residences
PKA was recently the acoustic consultant for the MBA Award winning Newington College Sesquicentenary Project. This involved detailed acoustic design and coordination during the development of two multistory buildings housing seven science laboratories, a two-story library, a 250-seat lecture theatre as well as associated classrooms, administrative and mechanical plant facilities. As well as acoustic design input for partitioning, internal architectural treatment and mechanical plant the site also had to be extensively insulated from aircraft noise from the main Kingsford Smith, Sydney flight track directly overhead the site.

PKA have been involved with projects at all the major universities in Sydney (University of Sydney, UNSW, Macquarie University, University of Technology, University of Western Sydney and Australian Catholic University). We have also been involved with projects at many of the TAFE and technical colleges both in Sydney and around NSW.
Typical areas which may require acoustic involvement are:
Lecture theatres
Libraries
Sports facilities
Music Conservatoriums
Music Practice Rooms

PKA are currently involved in the development of the new Joint Health Education Facility in Port Macquarie. This facility aims to promote the teaching of medical and health courses at a regional center. The facility will bring together UNSW, University of Newcastle and North Coast TAFE and develop pathways between TAFE and university teaching programs. PKA are providing acoustic design and coordination input for the facility from the ground up including classrooms, lecture theatres, consulting rooms, laboratories and common areas.
Child care facilities pose a unique challenge for the acoustician. They are often located close to residential areas (often on residential lots), there is a requirement for children to play outdoors (to meet regulatory requirements) and outdoor play by definition cannot be 'insulated' in the same way indoor spaces can. Councils often discourage facilities in industrial areas or located near main roads (which would have less exposure to sensitive receivers) and seek to encourage facilities close to or within residential communities. The growing demand for child care over the last decade has led to a significant increase in acoustic conflicts between facility operators and residents.
PKA have been involved in the assessment and design of a significant number of child care facilities in recent years and can tailor a solution to both satisfy Council/regulatory requirements as well as provide acoustically pleasant spaces for children to learn and play.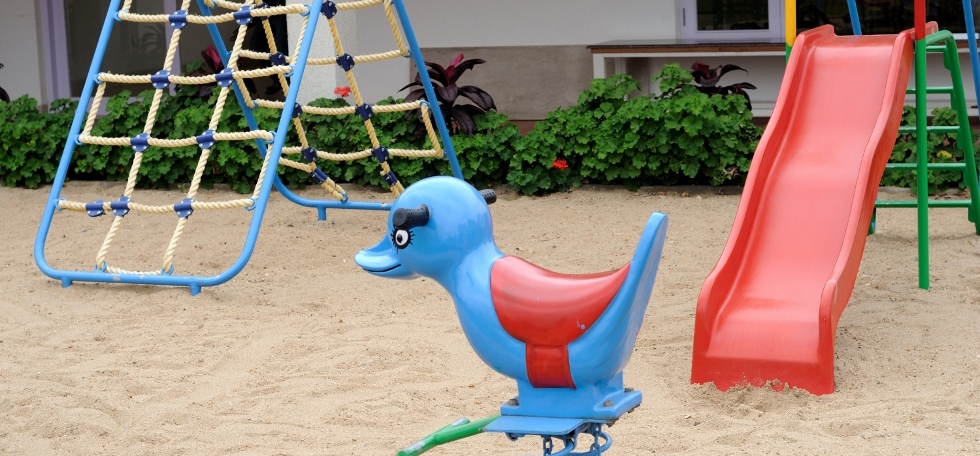 PKA are currently assisting the City of Sydney Council to develop a world class childcare facility in Darlinghurst. The development revitalizes an existing playground as well as a multi-story commercial building to create an interconnected facility over three levels. The center will feature a number of 'indoor-outdoor playspaces' located within the building but having open facades and roof areas. PKA are providing design and coordination advice for external noise control as well as the internal fitout.
PKA has been involved with a wide range of public buildings over 45 years, from the Sydney Opera House (1960's), The High Court of Australia (1970's), Sydney Town Hall Sesquicentenary redevelopment (1980's) to more recent projects like the redevelopment of the Queen Square Law Courts.
Typical types of projects that PKA are able to assist with include:
Council Chambers
Town Halls
Libraries
Sporting Facilities
Courtrooms
Indoor and Outdoor Sporting Facilities
Public buildings are typically designed with a long life cycle, have many stake holders and subject to significant acoustic demands. Public buildings are also subject to significant cost pressures that require early resolution. PKA provide design advice for the acoustic fitout of large open spaces such as foyers, lobbies and corridors. We have extensive experience in specialised acoustic design for performing arts facilities. Detailed coordination is also provided by PKA between the design team and the mechanical consultant to resolve strict operating noise requirements for mechanical services.

Courts and legal facilities have specialised acoustic requirements and PKA provide detailed design coordination for dividing walls, facades and internal fitout and finishes. PKA provide detailed acoustic design for indoor and outdoor sporting facilities, from noise impact studies during the early DA stage to detailed acoustic specification during design and measurements during commissioning. PKA have recently been involved in the redevelopment of the Queen Square Law Courts Sydney, home of the Federal Courts and Supreme Court of NSW. The redevelopment involved acoustic design of a number of the main court rooms as well as chambers. PKA were involved in the base building acoustics including façade glazing, mechanical plant noise and partitioning. Additionally PKA were responsible for construction noise monitoring, both to adjacent commercial buildings as well as to the judiciary working within the Queen Square building during the works.

The above list is just a selection of the projects we have done. It is to show a cross-section of the solutions we can achieve for your project. But each job is different, and we engineer a solution to fit. So please don't hesitate to contact us if you have a situation which is not listed here. Call PKA on 02 9460 6824 or Send an email to admin@pka.com.au